http://GetFlashNotes.com - FlashNotes Audio Book Summary: Inbound Marketing by Brian Halligan & Darmesh Shah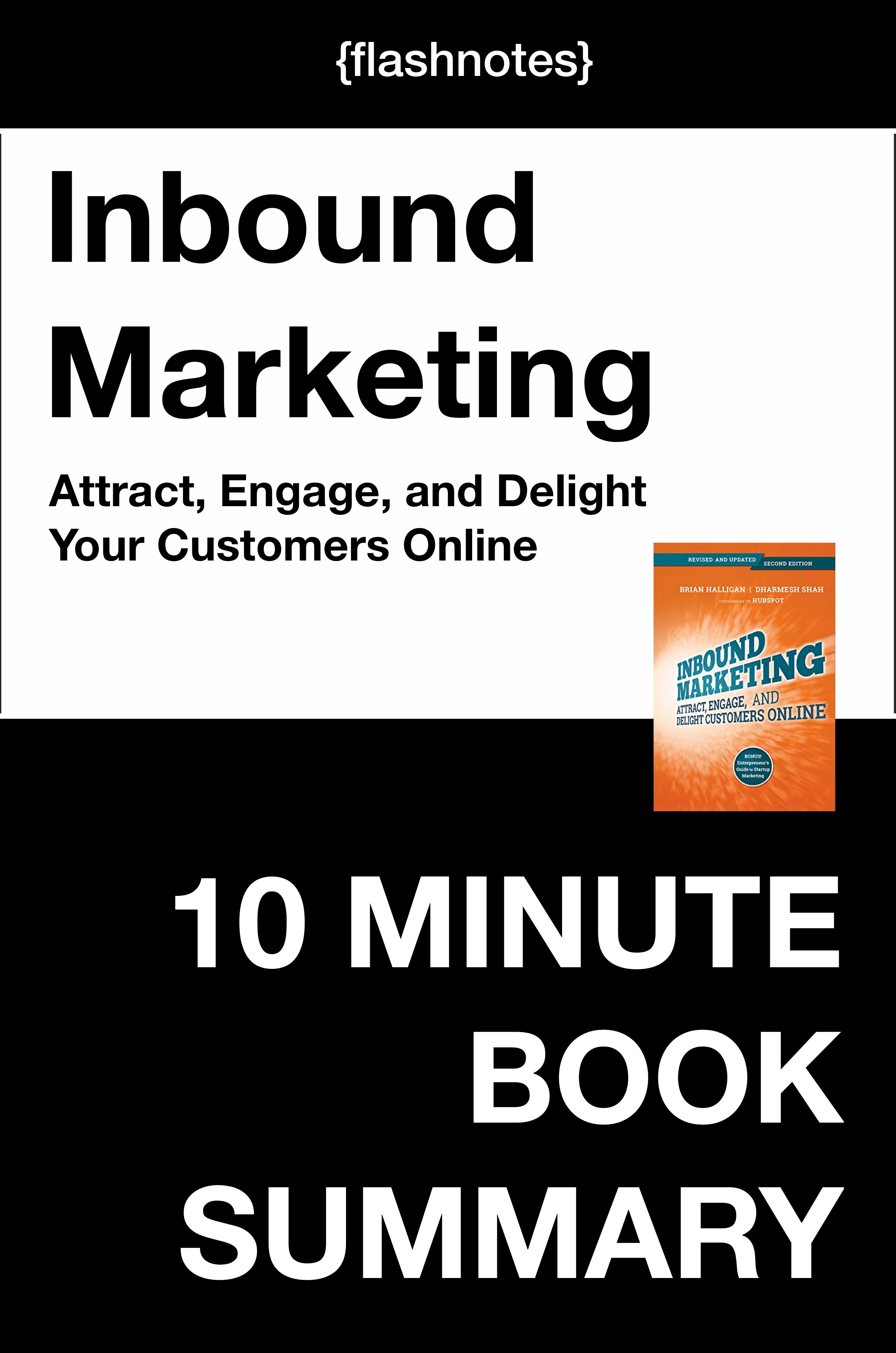 Inbound Marketing: Attract, Engage, and Delight Customers Online is a comprehensive guide to increasing online visibility and engagement. Written by top marketing and startup bloggers, the book contains the latest information about customer behavior and preferred digital experiences. From the latest insights on lead nurturing and visual marketing to advice on producing remarkable content by building tools, readers will gain the information they need to transform their marketing online.
With outbound marketing methods becoming less effective, the time to embrace inbound marketing is now. Cold calling, e-mail blasts, and direct mail are turning consumers off to an ever-greater extent, so consumers are increasingly doing research online to choose companies and products that meet their needs. Inbound Marketing recognizes these behavioral changes as opportunities, and explains how marketers can make the most of this shift online. This not only addresses turning strangers into website visitors, but explains how best to convert those visitors to leads, and to nurture those leads to the point of becoming delighted customers.
Gain the insight that can increase marketing value with topics like:
Inbound marketing – strategy, reputation, and tracking progress
Visibility – getting found, and why content matters
Converting customers – turning prospects into leads and leads into customers
Better decisions – picking people, agencies, and campaigns
The book also contains essential tools and resources that help build an effective marketing strategy, and tips for organizations of all sizes looking to build a reputation. When consumer behaviors change, marketing must change with them. Inbound Marketing: Attract, Engage, and Delight Customers Online is a complete guide to attracting, engaging, and delighting customers online.
FOR MORE BESTSELLING BOOK SUMMARIES ABOUT BUSINESS, LEADERSHIP, AND SELF-HELP / PERSONAL GROWTH --
VISIT HTTP://WWW.MEANINGFULHQ.COM/FLASHNOTES.html
http://www.MeaningfulHQ.com | www.GetFlashNotes.com
MORE ABOUT DEAN BOKHARI'S MEANINGFUL SHOW:
Scientific Self-Help Advice and Inspiring Interviews with Authors, Entrepreneurs, Change-Makers, and Thought-Leaders Making an Impact and Income Doing Meaningful Work • Career & Business Advice • Book Summaries • Audiobook Summaries • Upcoming Interviews with Tony Robbins, Seth Godin, James Altucher, and Tim Ferriss.
* Brought to you by GetFlashNotes.com : Self-Improvement and Business Book Summaries for Busy Professionals that Need Knowledge NOW. Visit www.getflashnotes.com to Subscribe For Just a Dollar.
* For More Meaningful Show Episodes, Visit http://www.MeaningfulHQ.com and Remember to SUBSCRIBE.
* For more about Dean Bokhari, checkout our new "Lifestyle Insider" blog at http://Dean.Li ... visit us for the latest research-driven articles, videos, and book summaries on: Personal Growth, Business, Scientific Self-Help, Lifehacks, Productivity, Philosophy, and Meaningful Work.
ON THE WEB:
Meaningful Show Homepage:
www.meaningfulhq.com
Book Summaries by FlashNotes:
www.getflashnotes.com
Dean Bokhari's Lifestyle Insider Blog:
www.dean.li
Dean Bokhari's Official Homepage:
www.deanbokhari.com

CONNECT WITH DEAN:

Twitter:
http://www.twitter.com/deanbokhari

Facebook:
http://www.facebook.com/deanbtv

LinkedIn:
http://www.linkedin.com/in/deanbokhari

Google+
https://plus.google.com/+DeanBokhariTV